Children and Restraint Systems (C.A.R.S.)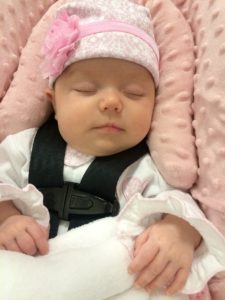 Cost: $30
3 hours
5 year certification
Prior to transporting children under the age eight (8), you must satisfactorily complete at least a 3-hour training on the proper use and installation of child restraint systems; and it must be repeated every five (5) years.  This training is provided by an instructor who is certified and approved by the Department of Public Safety – Office of Traffic Safety.  The three hour child passenger safety training curriculum is approved by the Minnesota Office of Traffic Safety.  This class satisfies all requirements for this law.  The class does not need to be taken in the county in which you are licensed.
Objectives for this training:
Learn about the different types of child restraints,
Learn about the different stages that children go through with child restraints, and determine which stage is right for the child,
Learn how to properly install a child restraint into a vehicle,
Learn about the proper use of booster seats.
Event
Venue
Date
C.A.R.S. for Foster Care and Day-Care Providers
Golden Valley East Office
Register
C.A.R.S. for Foster Care and Day-Care Providers
Golden Valley East Office
Register
C.A.R.S. for Foster Care and Day-Care Providers
Golden Valley East Office
Register
C.A.R.S. for Foster Care and Day-Care Providers
Golden Valley East Office
Register
Important:  The Minnesota DHS encourages the use of their training website to track the attendance of this training.  To get your Develop ID, go to https://www.developtoolmn.org/
Training Location:
Orion Associates 
820 Lilac Drive North
Golden Valley, MN 55427