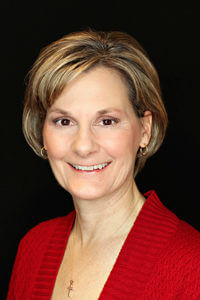 Toni Thulen
Chief Financial Officer
Toni Thulen is the Chief Financial Officer for Orion Associates, Meridian Services, Zenith Services, Orion Intermediary Services Organization, Morning Sun Financial Services, and Headwaters Relief Organization. In this position, she is responsible for all financial and technological aspects of the organizations.
Toni believes that whatever the circumstances, one should always be ethical and honest in everything they do. Her family, friendships, and faith values are the most important things to her. Toni's hope is that the values she brings will help to build a strong team in the organization.
Toni's education includes a Bachelor of Science degree from the University of Minnesota – Duluth in Accounting. In 2012, Toni completed a Masters of Theological Studies degree at Bethel Seminary.  In addition, she has completed several training courses related to computer network administration, database development, and various accounting systems.
Toni's professional experience includes various accounting and financial positions in a number of industries. She began her career as an accountant with an agricultural cooperative and immediately became responsible for the financial maintenance of one hundred and thirty small lumberyards. From there, Toni moved into another accounting position at Carlson Companies, one of the largest privately held corporations in the world. It was there that she began working with database software programs and, eventually, would write a software program that was used to track employee hours on various customer programs. Toni later became the Controller for a new division of Norstan, Incorporated, a telecommunications company. She would spend the next ten years at Norstan, managing the finance and technology needs for three divisions whose sales ultimately grew to over $70 million per year. In her capacity as Controller, she was responsible for the networked computer systems, accounting systems, facility expansions, as well as the day to day management of the accounting and technology employees. Toni left Norstan to accept another position as Controller with Vitec, Incorporated, a new start-up company. She then worked as an individual consultant in the accounting field. While the consulting was a rewarding experience for Toni, she soon found that she prefers to be part of a team with a common goal and joined Orion Associates as its Chief Financial Officer.