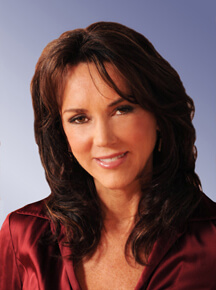 Rebecca Hage Thomley
President and Chief Executive Officer
Dr. Rebecca Thomley is the President and Chief Executive Officer of Orion Associates, Meridian Services,  Zenith Services,  Orion Intermediary Services and their related company Morning Sun Financial Services . In this position, she is responsible for all aspects of the organizations.
Dr. Thomley feels that the most important things in her life are her family, friendships and the clientele she serves. She feels that it is important to look for the commonality in understanding individuals, not to make judgments without having walked in the same footsteps and believes that through hard work and determination anything is possible.
Dr. Thomley 's education and qualifications for this position include a Bachelor of Arts degree with a double major in Psychology and Criminal Justice, a Master of Science degree in Psychology, with an emphasis in Rehabilitation Counseling, a Master of Science degree in Clinical Psychology, a Masters' Degree in Psychopharmacology, a Master of Arts degree in Organizational Management, and a Doctorate in Clinical Psychology. Dr. Thomley is also a Certified Rehabilitation Counselor, a Licensed Psychologist, a member of the National Association of Clinical Hypnosis, a member of the American Red Cross Mental Health Support Team, the state Mental Health Advisor to the Red Cross, a member of the National Academy of Neuropsychology, and a member of the American Academy of Experts in Traumatic Stress. Rebecca is volunteer for the Behavioral and Social Science Volunteers on a national level. Dr. Thomley is also the Minnesota Disaster Response Representative for the American Psychological Association as well as the Northern States Region Advisor. She is a Past President of the Minnesota Psychological Association.
Dr. Thomley has worked as direct service staff person in the human service field in a variety of positions, including delivering SILS services in both the community and apartment training programs, as a live-in staff person, as direct service staff in an Intermediate Care Facility for the Mentally Retarded (ICF/MR), and delivering In-Home Services. She was employed by the State of Minnesota and was a Career Rehabilitation Counselor. The primary population Dr. Thomley served was the chronically mentally ill and developmentally disabled individuals, pursuing community based employment. Subsequently, she worked for several years in a human service organization that had fifty employees at the time of her hire, and grew to over five hundred. Employed initially as a Program Director, Dr. Thomley became an Administrator, and finally, the Chief Operations Officer. She developed vocational day habilitation training services, as well as started the company's In-Home Services program, and several waivered service residential sites. Dr. Thomley is a Clinical Psychologist, serving a varied population and specializing in sexual abuse, women's issues, diagnostics, neuropsychology, minorities, people with HIV/AIDS, trauma and crisis intervention. She maintains a private practice and co-authored a photo essay book on breast cancer.
Dr. Thomley has led the organization's effort to broaden its social service mission, beyond the people who receive the organization's services, to promote greater community outreach and volunteerism. In 2005, Dr. Thomley, a lifelong volunteer, committed the organization to disaster relief and created the non-profit, Headwaters Relief Organization. She has provided leadership to nearly 1000 community volunteers as they have provided clean-up, re-building and mental health support in New Orleans, greater Louisiana, southeastern Minnesota, Cedar Rapids, Iowa, Fargo and Minot, North Dakota and, most recently, in Minneapolis and Haiti. This commitment to volunteerism has had a significant impact on the organization, in which over 90% of the management employees regularly participate in volunteer activities.
Dr. Thomley has received numerous recognitions and awards for her work with the organization in all aspects of its work, from its management services, to its excellence as an employer, but also as the leader and primary inspiration for the organization's philosophy and action in volunteer services to the community, through our non-profit Headwaters Relief Organization.
Under Dr. Thomley's leadership, Orion Associates has been regularly recognized and awarded for the quality of its management services, as an excellent employer and for its philosophy and action in volunteer services to the community.